Published date: October 19, 2022
What should I ask the dealership when buying an EV?
What should I ask the dealership when buying an EV?
The Lectrium team has compiled a list of things you need to know when purchasing or ordering your first electric vehicle from a dealership. We have listed questions you should ask and the knowledge you need when purchasing a new EV or a used EV.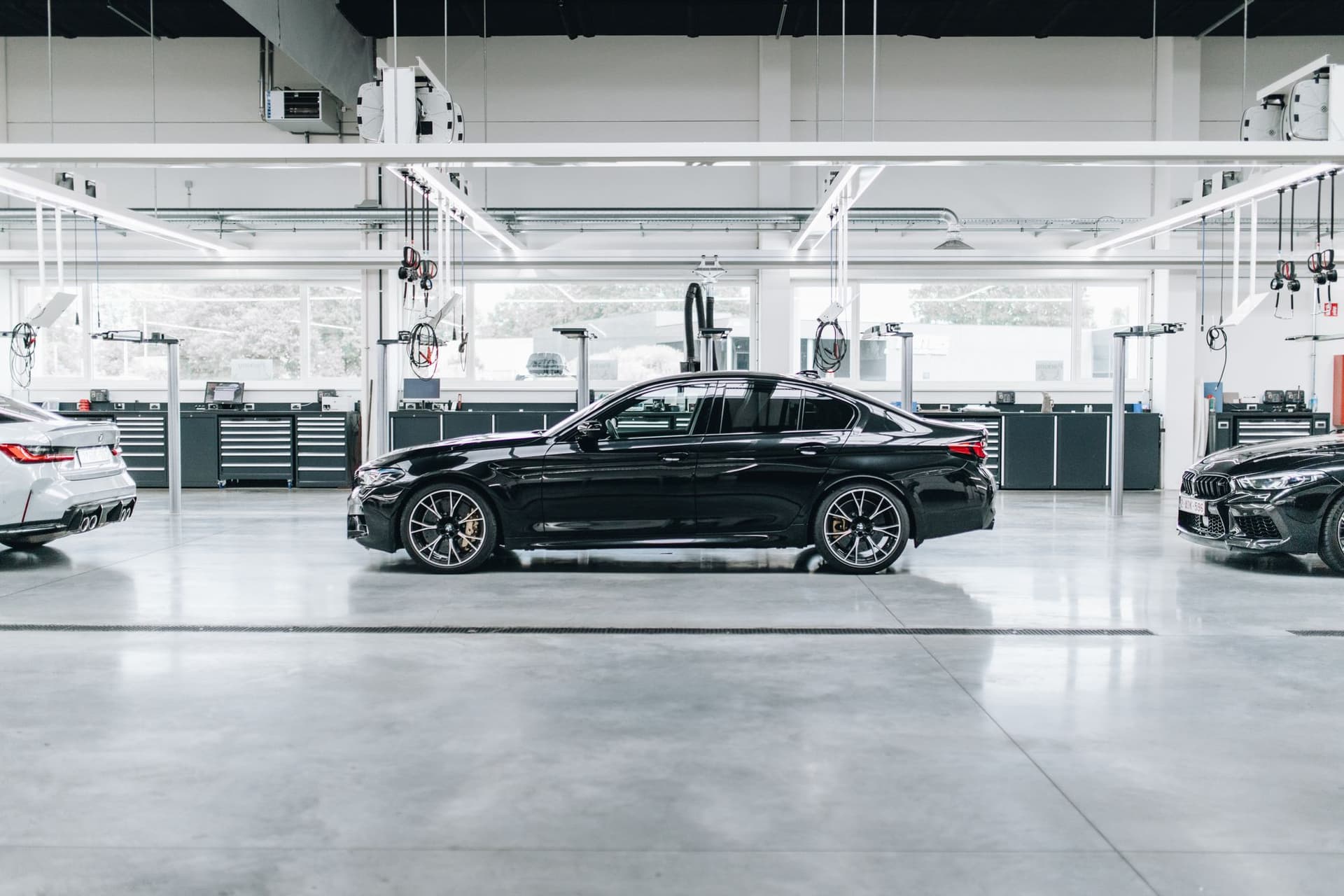 Table of contents
Here are some key questions to ask your dealership to ensure you get the best deal & EV experience
Does my EV come with a wall-mounted Level 2 charger?
Who do you recommend for my home EV charger installation?
Does this EV qualify for either federal or state level rebates?
Will I receive any public charging benefits from purchasing this EV?
What do 2024 EV models have that 2023 models do not?
Check out Lectrium's dealer partners' EV listings here.
What are the key factors to consider at a dealership when buying an EV?
When buying an EV, amongst other things in other types of vehicles like safety features, you need to consider:
The size of your EV's battery
The range of your EV
How high your EV's battery voltage is for fast charging
What is the amperage of the onboard charger or how many kW your EV can accept?
Any available incentives
Your charging options. For more information on different types of chargers and their charge times, visit our blog post on level 1 versus level 2 charging.
The warranty and maintenance schedule of your new EV
For used EVs, also consider:
The remaining battery life of the vehicle or SoC (State of Charge) of the battery
Maintenance history of the EV
Whether the EV is under $25k to qualify for used tax credits
How long will it take to get my EV once I order it?
As of summer 2023, EV supply in dealerships is high, with the average EV sitting on dealership lots for 92 days! This was not always the case. In the past, EV buyers had to wait months for delivery of their cars. This is still the case for popular models like the Cadillac Lyriq, GMC Hummer EV, and rarer models.
Used EV supply is also growing, and there are some great deals to be found! However, our experience shows that a used EV does not stay long at a dealership.
Can I trust dealership prices for EVs?
Many horror stories have come out of dealerships marking up the MSRP by tens of thousands of dollars. Especially in light of recent supply chain shortages and EV manufacturing delays, certain dealers have felt inclined to markup their MSRP to completely unreasonable prices.
Fortunately, though, attention has been brought to this issue and OEMs are taking action. Ford, for example, has informed dealerships that they must agree to no-haggle pricing in order to carry electric Ford vehicles. Indeed, Ford is not alone. Companies such as GM, Hyundai, Nissan, and Subaru have reputedly taken similar action. And, given that companies such as Tesla don't operate dealerships, prices are standardized whether on their website or in a Tesla gallery where orders may be placed.
In general, excluding rare and extremely in demand models, EV prices have been normalizing around MSRP.
What is MSRP?
Informally referred to as "sticker price", MSRP stands for Manufacturer Suggested Retail Price, representing the manufacturer's recommended vehicle selling price. Importantly, though, it is only a recommendation. At the dealer's discretion, the sales price can be higher or lower than the vehicle's MSRP which consists of both the base price of the vehicle and any additional options that the vehicle is equipped with.
Where can I find EV dealerships near me?
Lectrium has released our EV Listings page - check it out here!
You can also visit Electric For All's electric vehicle dealer map. Here, you can input your zip code and receive the names, addresses, and phone numbers of EV-certified dealerships in close proximity to you. Before visiting, though, just make sure to call to ensure that they have vehicles in stock.
Do dealerships help with EV charging?
It ultimately varies from dealership to dealership, but many provide incentive information to clients or even have an in-house DC fast charger. However, for your convenience, you should consider installing an EV charger at your home. We believe that the best user experience is to wake up every morning with a full tank (battery) of your electric car.
Which OEM dealerships have the best EV buying experience?
As more and more OEMs begin to manufacture electric vehicles, there have been questions on whether or not the traditional dealership model would be preferable. With companies like Tesla and Rivian employing online and in-store ordering for all their vehicles, many potential EV buyers are wondering which sales model and experience will serve them best.
Well, according to a recent study conducted by a research firm called Pied Piper Management Company, EV buyers have been more satisfied with the traditional dealer experience. The top 5 prospect satisfaction OEMs included Cadillac, Infiniti, Mercedes-Benz, Acura, and Volvo. EV buyers have reported a more personalized with such companies. For Pied Piper's satisfaction ranking of 25 OEMs, view the following article from Kelley Blue Book.
Fill out our survey or contact us, and our team will help you get connected!
Subscribe for more EV news
Get our free, 5 min weekly newsletter. Read by 2,000+ people curious about Electric Vehicles