Top 5 Best-Selling EVs in the U.S. so far in 2023
Top 5 Best-Selling EVs in the U.S. so far in 2023
The first half of 2023 is now behind us and the U.S. market is confidently heading toward an exciting EV milestone: 1 million electric vehicles sold in 2023.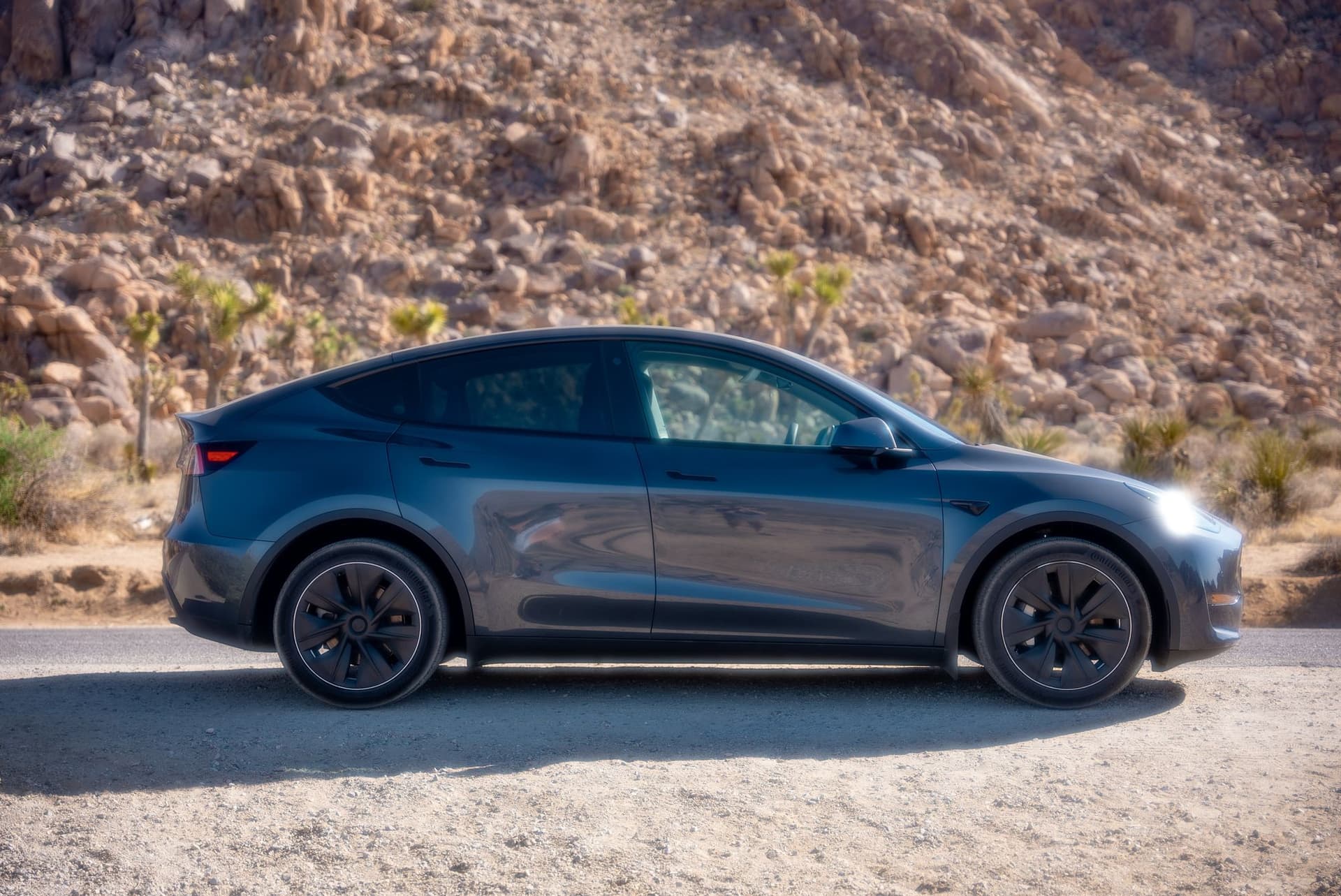 Table of contents
It is clear that the electric vehicle industry is witnessing a remarkable journey with more carmakers committing to the EV game, tax incentives being released, and charging infrastructure expanding.
This being said we've put together the 5 Best-Selling EVs of 2023 in the U.S. These electric cars are leading the pack with their features & innovation, affordability and performance. Let's take a closer look at the trendiest electric vehicles that are catching American's eyes.
Best-Selling Electric Car: Tesla Model Y
In the first half of 2023, Tesla's Model Y became the top-selling non-truck in the U.S., selling a total of 201,000 models. Not only this, but it also became the world's best-selling car in the first quarter of 2023! Additionally, the Model Y qualifies for the full $7,500 federal tax credit in the U.S. and is becoming a more and more affordable EV option.
It's clear that the Model Y's charm and performance are winning hearts and driving Tesla's success in the electric vehicle market.
The Tesla Model 3 is an amazing car that has won multiple awards for its top performance, sleek design, safety features, and more. While the Tesla Model Y is Tesla's top-selling car, the Model 3 is said to have changed the rules of the EV game with its impressive range and performance.
Starting at just $40,240, the Tesla Model 3 is the smallest and most affordable option in the Tesla lineup. Even better, it qualifies for the new federal tax credit of $7,500, bringing down the price to $32,740 for those who qualify. The Model 3 has an estimated range of 333 miles, perfect for both city driving and longer distance car trips.
The Ford Mustang Mach-E, an electric twist to a Ford classic, is also making waves in the automotive world. Offering an impressive range of up to 300 miles, this vehicle is both efficient and powerful. With a starting price of just $43,995, its standard trim is one of the most affordable electric SUVs on the market and like the Tesla models, it also qualifies for federal tax credits. However, its more powerful trims do increase in price significantly, getting up to over $60,000, making the Ford Mach-E pricier than its Tesla rival.
The Ford Mach-E comes with useful features like adaptive cruise control, lane-keeping assist, and automatic high beams, all included as standard. The Mustang Mach-E is a great option for those looking for a stylish SUV electric car (inside and out) with strong range and a smooth ride.
With its exhilarating acceleration and competitive range, Tesla's luxury sedan, the Tesla Model S, takes fourth place on the best-selling list. This iconic EV has played a pivotal role in the electric vehicle revolution of the 2010s, and is still considered Tesla's flagship car.
So, why are three of the five best-selling EVs made by Tesla? This is no surprise, given that Tesla's electric cars have been around in the U.S. market for the longest amount of time in comparison to other carmaker electric cars. Additionally, public charging infrastructure in the U.S. is dominated by Tesla, with Superchargers being the most accessible fast chargers in the market. By driving a Tesla, Americans have access to a greater amount of public chargers across the country.
The Chevy Bolt EV is a budget-friendly electric car that combines zippy acceleration and a great driving range for urban areas. This subcompact EV comes equipped with a single 200-horsepower motor that drives its front wheels, enabling an EPA-estimated 259 miles on a single charge. It's powerful propulsion system also ensures a long-lasting and efficient electric driving experience. This EV is a perfect choice for a city dweller looking for an economically attractive electric car with decent range and comfortable interior.
To sum it up, the electric vehicle industry is evolving quickly with exciting innovations and growing popularity. These top 5 EVs of 2023 might be currently leading the EV movement in the U.S., however, as more carmakers release competitive alternatives, we should see this list become more diverse over time.
So, what will be your next car? Maybe it is time to consider something electric! If you're in the market for a new vehicle, check out our EV listings platform. Find plug-in hybrid and electric models for sale near you, and get the latest information necessary to make an informed decision.
Subscribe for more EV news
Get our free, 5 min weekly newsletter. Read by 600+ people curious about Electric Vehicles