Published date: October 19, 2023
Performance and Design Redefined: Review of the 2023 Hyundai Ioniq 6 SEL
Performance and Design Redefined: Review of the 2023 Hyundai Ioniq 6 SEL
Discover the 2023 Hyundai Ioniq 6 SEL: an EV with impressive performance, unique design, and fast charging capabilities. Learn why it's the 2023 Car and Driver EV of the Year.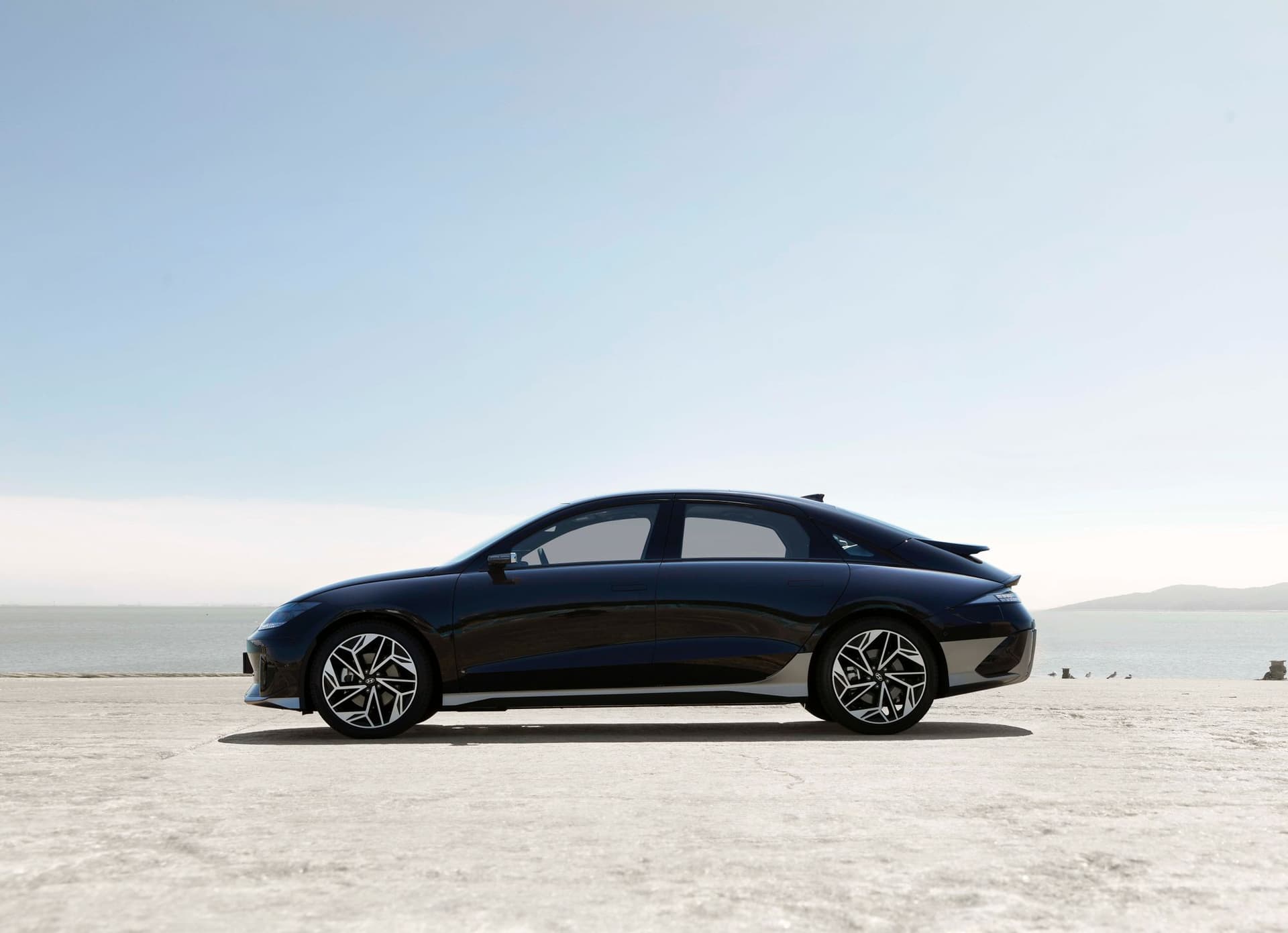 Table of contents
Today, we're diving into the 2023 Hyundai Ioniq 6 SEL, a car that's been making waves as the 2023 EV of the Year, according to Car and Driver. Let's explore its features and performance as we take it for a spin.
The Ioniq 6 is a sporty sedan that shares the same platform and battery architecture as the Ioniq 5. It has an impressive 77.4 kWh battery with an 800-volt architecture, making it capable of super-fast charging. This technology allows for quick pit stops during road trips, which is a huge plus for EV enthusiasts.
How many different trims does the Hyundai Ioniq 6 have?
There are four trim levels available for the Hyundai Ioniq 6, each offering varying ranges. The base trim has around 240 miles of range, while the top trim can reach approximately 360 miles. The SEL falls in between, offering around 305-310 miles of range. How to choose the best trim for you depends on your range needs and budget.
How does the Hyundai Ioniq 6 SEL compare to the Tesla Model 3?
Given their similar size and price range, many potential buyers might be considering the Ioniq 6 and the Tesla Model 3. In our opinion, the Hyundai Ioniq 6 has a more luxurious interior, complete with tactile buttons and quality leather seats. It also features a unique and fun pixelated design, a nod to street artist Invader's pixel art. Additionally, the 800-volt battery architecture of the Ioniq 6 is a significant advantage, allowing for rapid charging.
Exterior of the Hyundai Ioniq 6 SEL:
One of the standout features of the Hyundai Ioniq 6 is its pixelated design. The car is adorned with pixel elements, from the headlights to the side mirrors to the turn signals. Even the steering wheel changes its pixel display based on the driving mode: green for Eco and red for Sport. It's definitely a unique and eye-catching design choice that sets the Ioniq 6 apart.
Frunk and trunk of the Hyundai Ioniq 6 SEL:
The Ioniq 6 comes with a small frunk (front trunk) that's handy for storing small items like driving manuals, but don't expect to fit large objects in there. However, the trunk is spacious and can accommodate typical large items, such as golf clubs, suitcases, and groceries comfortably. It's a practical feature for everyday use.
Behind the wheel of the Hyundai Ioniq 6 SEL:
Driving the Ioniq 6 is exciting! The acceleration is swift and thrilling, which is typical of electric vehicles. It can accelerate from 0-60mph in 5.1 seconds, with a 320 horsepower and 115mph max speed. The transition between driving modes – eco, normal, and sport – is noticeable, providing a range of driving experiences to suit your preferences.
Charging the Hyundai Ioniq 6 SEL:
The fast charging experience with the Hyundai Ioniq 6 SEL is nothing short of impressive. With its 77.4 kWh battery and 800-volt architecture, this electric sedan is built for fast charging. During our road trip, we stopped at an Electrify America 350 kW charging station. In just 17 minutes, we charged the Ioniq 6 from 20% to 80%, reaching a peak charging rate of 236 kW. This is a testament to the car's efficiency and its ability to minimize downtime during long drives. Charging the Ioniq 6 is a breeze, making it a practical and convenient choice for electric vehicle enthusiasts.
If you're looking for a faster way to charge from home, check out our blogpost highlighting what you can expect from level 2 charging.
In conclusion, the 2023 Hyundai Ioniq 6 SEL is an impressive electric sedan. With its stylish design, ample range, and fast charging capabilities, it's a strong contender in the EV market. If you're considering making the switch to electric, the Ioniq 6 is definitely worth a test drive.
You can find Hyundai Ioniq 6 models for sale near you on Lectrium's EV listing platform.
And if you're interested in making your home EV-ready, you can also find a variety of level 2 chargers in our charger shop, and get the installation completed through Lectrium.
Subscribe for more EV news
Get our free, 5 min weekly newsletter. Read by 2,000+ people curious about Electric Vehicles