Electric Vehicle Adoption in My Community
Electric Vehicle Adoption in My Community
People all around the USA are asking themselves: How is my community doing with respect to EV adoption? We can see more and more EVs on the roads, especially in California on the West Coast, and Florida on the East Coast.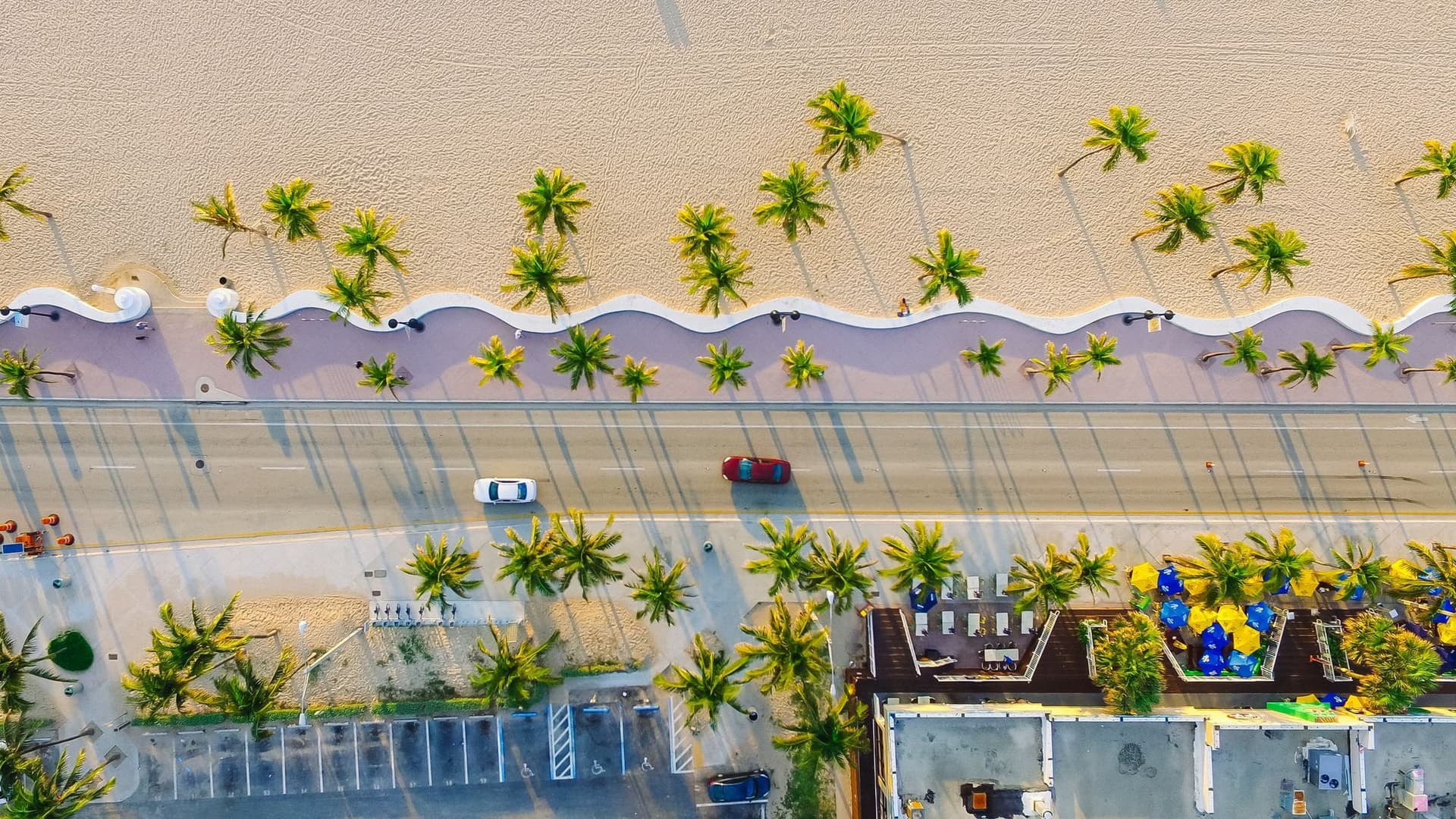 Table of contents
The role of community in EV adoption
We have all heard media publications like the Wall Street Journal, USA Today, CNBC, Fox News, or even Tampa Bay Times over the past few months shouting the same message: electric vehicles are here to stay.

Great, the time has finally come for electric vehicles, but electric vehicles will not simply have macro mass-adoption overnight. States, cities and communities each play an important role in enabling EV adoption. EV adoption happens on the micro level, with each additional charger, policy, dealership, and home which becomes EV-ready.
While the availability of public and commercial charging stations greatly impact the comfort level of electric vehicle drivers, still the prominence of home charging plays the largest role in an EV drivers' quality of life. You can get an estimate for an EV charger installation at your home by clicking here.
EV adoption varies community by community

In this article, we will use Florida as an 'electric vehicle adoption case-study' of how the EV rollout is happening across the United States. Florida is currently number 2 in the United States for sheer quantity of electric car adoption rankings and metrics with 58,000+ registered electric vehicles.
Now, we will build the EV adoption story starting from the factors which influence the growth of battery powered electric cars.
Which counties in Florida have the highest per-capita income?
Electric vehicle adoption in 2022 at the county-level is strongly tied to per capita income. The 10 counties in Florida with the highest per capita income are: Collier, St. Johns, Martin, Monroe, Palm Beach, Sarasota, Indian River, Seminole, Lee, and Nassau.
Which counties in Florida have the most electric vehicle chargers?
Florida has 4,793 level 2 charging stations and 1,246 level 3 DC fast-charging stations, according to the U.S. Department of Energy. The availability and accuracy of charging statistics is constantly changing and varies by source, but we are listing the most accurate source we found below.
Looking at the highest per capita income counties in Florida, we took a look at the number of chargers according to Liberty Plugins and utility company at play in each of these counties:
Collier
Number of chargers: 35
Utility: FPL, LCEC
St. Johns
Number of chargers: 22
Utility: FPL
Martin
Number of chargers: 16
Utility: FPL, Glades Electric Cooperative
Monroe
Number of chargers: 36
Utility: Keys Energy Services, Florida Keys Electric Cooperative
Palm Beach
Number of chargers: 140
Utility: FPL
Sarasota
Number of chargers: 74
Utility: FPL
Indian River
Number of chargers: 7
Utility: FPL, City of Vero Beach
Seminole
Number of chargers: 38
Utility: Duke Energy, FPL
Lee
Number of chargers: 34
Utility: Lee County Electric Cooperative
Nassau
Number of chargers: 11
Utility: FPL, Florida Public Utilities, Okefenokee Rural Electric
Disclaimer: the numbers provided by Liberty Plugins might be lower than reality since their study was published in the past.
Which utility companies are playing a role in EV charging in Florida?
Florida has five investor-owned electric companies, 35 municipally owned electric companies, and 18 rural electric cooperatives.
The investor-owned electric utilities are Florida Power and Light (FP&L), Duke Energy, Tampa Electric Company, Gulf Power Company, and Florida Public Utilities Corporation.
You can find the list of municipal and rural electric companies at the end of this article or here.‍
How does Florida rank in terms of EV adoption?‍
In terms of the sheer number of EVs on the road, Florida has the second highest amount with 58,000+ EVs on the roads. Florida itself is a large state, with over 18.5 million registered vehicles, putting the EV penetration statistics far below 1% of total vehicles on the roads being EVs.
According to Forbes Advisor, Florida still has catching up to do on the charging station front. After analyzing data from the Department of Energy, it was found that Florida has a ratio of 23.92 registered electric vehicles to a single charging station, ranking 8th worst in the USA.
What should I do if there is no public charging available?
One way to vastly improve the charging availability for each individual EV driver in Florida is to take matters into the hands of private homeowners. Why wait for public charging stations to be installed, when one can 'control their own destiny' and have a charging station installed in their own home (get Lectrium's estimation here).
Many EV drivers in Florida will be more than fine with recharging their battery overnight and have enough range to make it work for common drives like Tampa to Orlando, Sarasota to Tampa (and back), West Palm Beach to Miami, Naples to Orlando, Naples to Miami, Orlando to Miami, Sarasota to Orlando, and other common drives.
You can check the range of your electric car (after 20% to 80% charge) via Lectrium's range calculator here.
--
The list of municipal and rural electric utilities
Municipal electric utilities are: City of Alachua, City of Bartow, City of Blountstown, City of Bushnell, City of Chattahoochee, City of Clewiston, City of Fort Meade, Fort Pierce Utilities Authority, Gainesville Regional Utilities/City of Gainesville, City of Green Cove Springs Electric Utility, Town of Havana, Homestead Energy Services, Jacksonville Electric Authority, Beaches Energy Services, Keys Energy Services, Kissimmee Utility Authority, City of Lakeland, City of Lake Worth Utilities, City of Leesburg, Moore Haven Municipal Light Department, City of Mount Dora, City of Newberry Utility Department, City of New Smyrna Beach Utilities, City of Ocala, Orlando Utilities Commission, City of Quincy, Reedy Creek Improvement District – Utilities Division, City of St. Cloud, City of Starke, City of Tallahassee, City of Vero Beach, City of Wauchula, City of Williston, City of Winter Park Electric Utility

Rural electric cooperatives are: Central Florida Electric Cooperative, Choctawhatchee Electric Cooperative, Clay Electric Cooperative, Escambia River Electric Cooperative, Florida Keys Electric Cooperative, Glades Electric Cooperative, Gulf Coast Electric Cooperative, Lee County Electric Cooperative, Okefenoke Rural Electric Membership, Peace River Electric Cooperative, PowerSouth Energy Cooperative, Seminole Electric Cooperative, Sumter Electric Cooperative, Suwannee Valley Electric Cooperative, Talquin Electric Cooperative, Tri-County Electric Cooperative, West Florida Electric Cooperative, Withlacoochee River Electric Cooperative
Subscribe for more EV news
Get our free, 5 min weekly newsletter. Read by 600+ people curious about Electric Vehicles